Description
Fully recirculating valve. A quiet alternative to the atmospheric BOV, the PlumbBack system vents all excess pressure into the intake system.
TECHNICAL DRAWINGS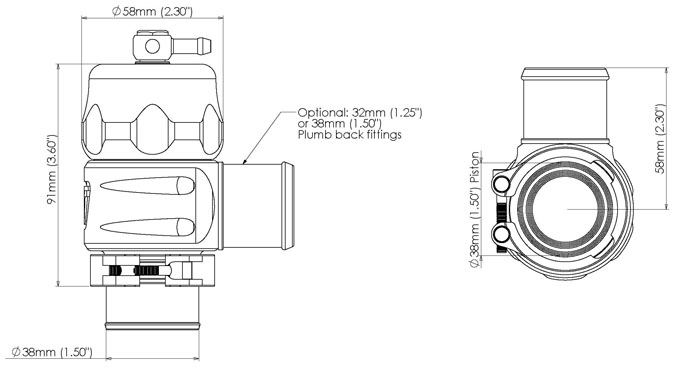 SUPPLIED WITH
BOV5 Plumback BOV
Quick-Release V-Band Clamp
Red Spring Rated -17 to -14 InHg (installed)
Weld-on adapter.
SUITABLE FOR
Ideal for cars with sensitive Air-flow systems and off-road applications as the fully-sealed design of the Plumb Back prevents any foreign matter from entering the system.
Payment & Security
Your payment information is processed securely. We do not store credit card details nor have access to your credit card information.